Treatments for Tinnitus
Treating tinnitus involves managing and lessening the bothersome effects it has on our well-being. Occasionally, tinnitus can be completely eliminated. However, most of the time there is no simple cure for the majority of patients who have tinnitus. It is important to have a good understanding of what tinnitus is, and what it isn't. Treatment involves managing tinnitus through a variety of approaches. While there is no simple cure for most individuals with tinnitus, treatment intervention is frequently successful.
Management options we provide include: counseling and education, tinnitus masking via the use of white noise, hearing aids and Neuromonics. Dietary and social modifications can also effectively reduce tinnitus awareness. These may include: reducing dietary sodium, alcohol, and nicotine; some individuals link food additives and processed foods with tinnitus. Managing and reducing stress can improve tinnitus. Regular exercise and improving sleeping patterns can also lessen tinnitus. Stress relaxation techniques such as biofeedback, yoga, acupuncture and hypnotherapy can have beneficial effects. Some tinnitus sufferers find that engaging in social events, hobbies or recreational activities serve to divert their attention from the symptoms. Others find that wearing hearing protection is helpful.
Tinnitus treatment and management requires patience, commitment to therapy and consistency in using the treatment strategies. Improvement is often experienced over the course of several months.
If you experience bothersome tinnitus, we recommend scheduling a comprehensive evaluation. This usually involves an examination by a physician, and a complete audiology evaluation by our audiologists. Other testing including blood work and scans may be recommended based on the results of the exam and hearing test.
Schedule an Appointment Today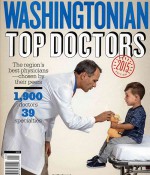 Selected in Washingtonian Top Doctors Since 1998
Dr. Winkler is an extremely talented and dedicated physician who listens carefully and considers the whole health history as he develops a treatment plan…He's appropriately cautious and will demur on a procedure if there's a safer alternative. However, if a procedure is warranted, he has the talent to do it well.
Everything about this office is excellent; Dr. Winkler is superb. Most thorough history and exam; patient and thorough explanations of everything; …produced great improvement in a problem that had festered for months…Could not be better!!
My child's pediatrician recommended Dr. Winkler as her first choice to perform a tonsillectomy…Dr. Winkler was matter-of-fact, friendly, unhurried, professional, and has a wicked sense of humor…His follow-up care was thorough, kind, accurate, and timely. He's a top notch doctor!
Our niece had a tough recovery from surgery due to her already being sick ….  Dr. Winkler was amazing.  Called us every single day for two weeks.  Saw us as necessary.  I will use him again in a heartbeat.
My husband has been fighting a rare and deadly cancer that was found in his nose by Dr. Hao for over six years now. We both truly believe that if not for the professionalism and concern that has shown us over those years, that my husband would not be alive today. We cannot praise Dr. Hao enough.
I met with Dr. Capobianco a few months ago and she was fantastic…It has been a game changer in terms of life style…Dr. Capobianco was extremely professional, helpful and a joy to work with. I would recommend her and the staff at the office without hesitation. They are always helpful and friendly.