Your Washington DC Area Hearing Aid Experts
Hearing Aids
Individuals with hearing loss will benefit from the use of a hearing aid. At Chevy Chase ENT, we realize that selecting the appropriate hearing aid is an important decision, and one that may seem overwhelming considering the many brands, features, options, styles and price points from which to choose. Our audiologists are here to help you choose the hearing aids that best meet your needs, so you get the most from your investment.
Todaya's digital hearing aids contain sophisticated noise management systems and directional microphones. These sophisticated devices can readily respond to changes in the sound environment while maintaining settings optimized for speech understanding. The result is improved performance and comfort in more challenging listening environments.
Digital hearing aids contain chips that are programmed with a computer. If your hearing loss changes or progresses, the overall amplification of the hearing aid can be manipulated to meet those changes. A given hearing aid will typically last 3-5 years or longer. Technological advances in hearing amplification are occurring continuously to better meet the needs of those with hearing loss.
One hearing aid or two?
People who have hearing loss in both ears are best served by having hearing aids in both ears. We call this binaural hearing. (As opposed to monaural hearing) In a similar fashion, those with visual impairment in both eyes will benefit from eyeglasses in both eyes to maximize visual improvement. In the old days, we used to use a monocle, a single lens in one eye. We now know that if the vision in both eyes can be improved upon, we perform better with eyeglasses in both eyes. The same is true for hearing. If we can improve hearing in both ears, our overall auditory functioning is better than if we only improve hearing in one ear.
The following are some of the advantages of listening binaurally:
Digital technology
Digital devices have essentially replaced their analog predecessor, which essentially amplify all sound, similar to the concept of a megaphone. Digital devices have microphones that transmit sound to a computer chip, which moderates the volume and amplifies the frequencies needed to help improve hearing. In general, one is able to get better hearing with digital technology compared to analog technology.
Personalization
The computer chip in digital hearing aids is programmed to optimize the settings for each wearer according to his or her personal listening preferences. People have different responses to what sounds good, just as we have different responses to what tastes good!
Clear sound
Today's hearing aids incorporate noise management systems that distinguish speech sounds from background clutter and filter out the extraneous noise, delivering a cleaner sound than analog aids. Digital aids incorporate directional systems, in which two or more microphones placed strategically within each hearing aid to help the user distinguish speech in noisy surroundings. In addition, digital hearing aids can minimize or eliminate feedback, which generates an unpleasant whistling sound.
Adjustments over time
If your hearing changes or progresses over time, we can re-program your digital hearing aids to adjust the amplification accordingly.

Telecoil and Bluetooth
Today's digital hearing aids have the capacity to incorporate extra features, such as Bluetooth wireless and telecoil or t-coil technology. This technology helps the hearing aids communicate with other devices.

Life expectancy
Today's hearing aids should last from 3 to 5 years or longer; ongoing advances in hearing aid technology promise the frequent introduction of new devices with improved features.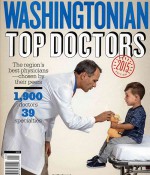 Selected in Washingtonian Top Doctors Since 1998
Dr. Winkler is an extremely talented and dedicated physician who listens carefully and considers the whole health history as he develops a treatment plan…He's appropriately cautious and will demur on a procedure if there's a safer alternative. However, if a procedure is warranted, he has the talent to do it well.
Everything about this office is excellent; Dr. Winkler is superb. Most thorough history and exam; patient and thorough explanations of everything; …produced great improvement in a problem that had festered for months…Could not be better!!
My child's pediatrician recommended Dr. Winkler as her first choice to perform a tonsillectomy…Dr. Winkler was matter-of-fact, friendly, unhurried, professional, and has a wicked sense of humor…His follow-up care was thorough, kind, accurate, and timely. He's a top notch doctor!
Our niece had a tough recovery from surgery due to her already being sick ….  Dr. Winkler was amazing.  Called us every single day for two weeks.  Saw us as necessary.  I will use him again in a heartbeat.
My husband has been fighting a rare and deadly cancer that was found in his nose by Dr. Hao for over six years now. We both truly believe that if not for the professionalism and concern that has shown us over those years, that my husband would not be alive today. We cannot praise Dr. Hao enough.
I met with Dr. Capobianco a few months ago and she was fantastic…It has been a game changer in terms of life style…Dr. Capobianco was extremely professional, helpful and a joy to work with. I would recommend her and the staff at the office without hesitation. They are always helpful and friendly.